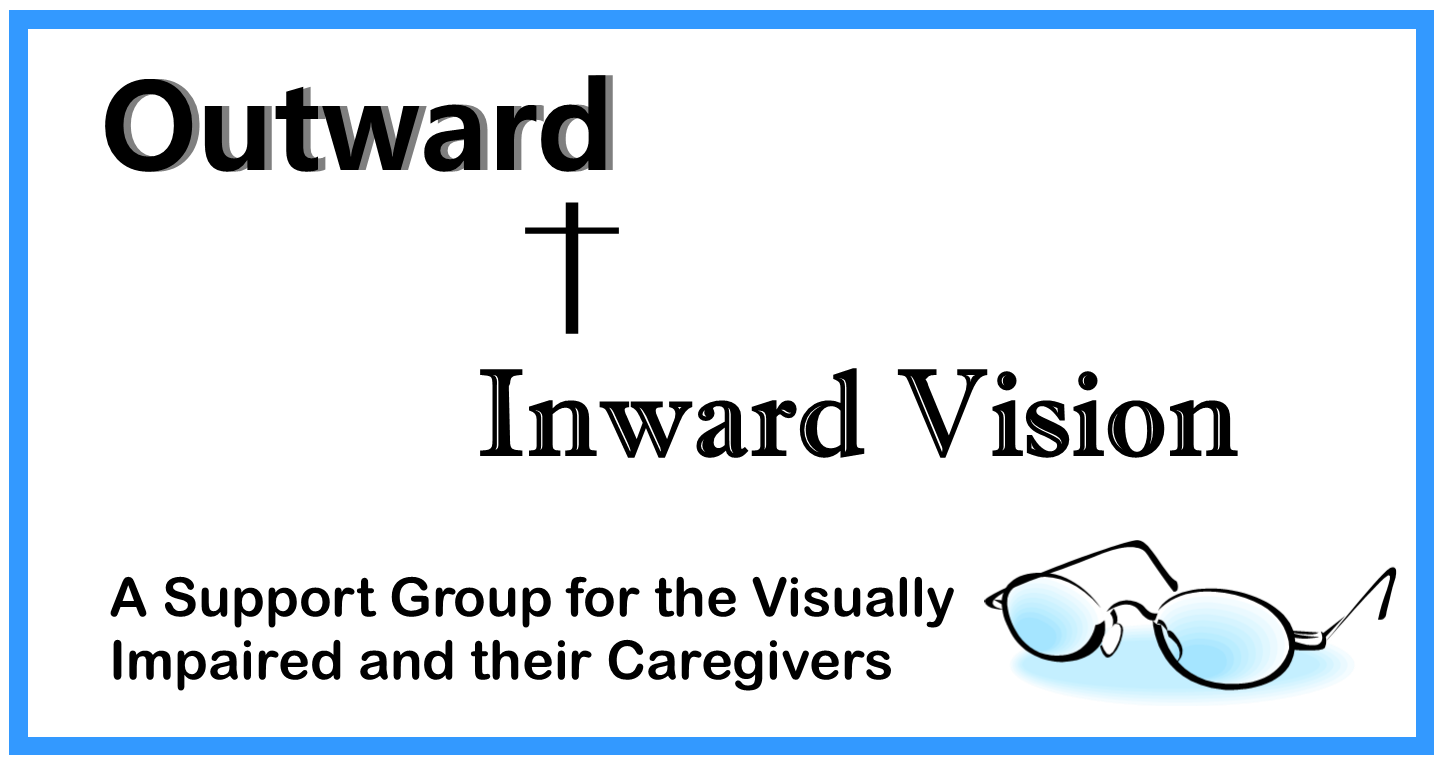 Outward Sight Vision Inward Vision Support Group for the Visually Impaired meets the 2nd Thursday of each month from 1:00-2:30 p.m. in Room 23.
Upcoming Programs of 2019

January 10th | 1:00 - 2:30 p.m. | Room 23
Non-24 Sleep Disorder led by Wendy Ostenn, R.N.
February 14, 2019 - Topic
A Radio Interview Taping for the W T S U Radio Reading Service
By Carolyn Hutchinson & Karl Wade
If you are in your 70's or older, you probably listened to the radio for all your up-to-date news. The Troy Public Radio Reading Service broadcasts to the Vision Impaired in our community weekly. Come to our Valentine Meeting, and you will get to see and hear what goes into putting together a radio program. Our special friend, Lenore Dillon, CVRT, will be interviewed by Carolyn and Karl. We will hear Lenore's personal story and learn about her work with the Alabama Department of Rehabilitation. Her interview will be broadcast on Troy Public Radio within a few weeks after the Aldersgate recording. Contact Betty Cates at 272-6152 for more informaiton.